Hancock County sued for retaliating against a breastfeeding mother
A Hancock County Sheriff's Department corrections officer claims she faced harassment and retaliation when she asked for break time to pump breast milk for her newborn.
Crystal Ford, a law enforcement officer at the Hancock County Sheriff's Department located in Bay St. Louis, has sued her employer for violating her rights under the Fair Labor Standards Act (FLSA). The law requires employers to give nursing mothers breaks in an appropriate place to express breast milk. Ms. Ford claims that the Sheriff's Department repeatedly denied her breaks to pump and forced her to pump in an employee restroom.
On September 2, 2018, Ms. Ford requested permission to return home to retrieve a part of her breast pump. A deputy told her she could not leave and said that he did not give a f--k about Ms. Ford's emergency. When she attempted to leave, Ms. Ford was locked into the prison facility and mocked over the prison speaker system.
Ms. Ford developed a mastitis infection due to her inability to pump regularly at work. For her health, Ms. Ford took a demotion to a part-time, on-call job, but she was rarely called into work. She later asked to return full time but was not rehired.
According to Mississippi attorney Joel F. Dillard, who is representing Ms. Ford in the lawsuit, The rules are clear: Employers must allow women to nurture their children by pumping at work. Those rules were broken and ignored by the Sheriff's Department. Ms. Ford is suing to enforce these rules, which should protect every mother and child.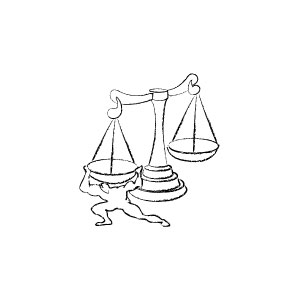 Pursuant to MRPC 7.4(a)(2) FREE BACKGROUND INFORMATION AVAILABLE UPON REQUEST
This site is for general information only, and creates no attorney-client relationship. Sending inquiries to the firm does not create an attorney-client relationship.
To get legal advice about an employment law, labor law, federal employee law, whistleblower protection, labor unions, worker cooperatives, immigration, discrimination, harassment, wrongful termination, severance, or any related question, you must first have a conflicts check by the firm. We represent exclusively workers, worker cooperatives and unions, but we still must check for potential conflicts of interest, for example, between a supervisor and employee.
First provide the firm with your name, and the name of the person you are making claims against - and no other information. This allows the firm to check for such conflicts of interest. Until you receive confirmation from an attorney that there is NO CONFLICT, none of the information you provide will be considered confidential. Do NOT provide any confidential information before we have asked you to do so.
Once we have confirmed there is no conflict, you may discuss your matter with the attorney in a little more detail, and, if requested, make an appointment. If at your appointment the firm accepts you as a client in writing, then the attorney will be able to provide you with employment law advice.
.
.
.