Wrongful Termination Lawyer
Employees that have been fired from their job frequently search for a wrongful termination lawyer hoping that there will be someone that can help them get justice. I am not certain how this expression wrongful termination has taken such strong root in our language, because it is a confusing and unhelpful term. Most employee discharges which are wrongful (i.e., unfair or unjust) are nonetheless perfectly legal. What we are really talking about here is illegal termination - not merely wrongful, and so the key question to answer is what law did they break?
Getting a wrongful termination lawyer for discrimination and other violations of law
The most common wrongful termination cases are simply violations of state or federal laws. This includes firing whistleblowers, race or sex discrimination, disability discrimination, age discrimination, etc. Although not comprehensive, the menu of practice areas of the firm gives a sense of the scope of these laws.
Termination without notice or just cause
In some workplaces, either a specific law or a binding contract will require that the employer must have just cause for termination. Typically, this will also require the employer to give the employee notice and an opportunity to respond before any termination takes effect.
Frankly, this is just basic fairness, and it should be the law in every workplace. But it isn't. In fact, this is mostly restricted to three situations:
Learn more about the firm's representation of government employees and unions - and how to represent yourself in unemployment cases - in the above links.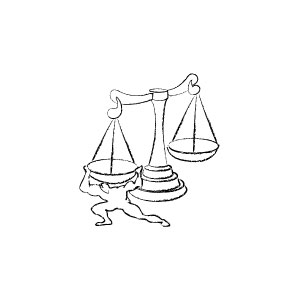 Pursuant to MRPC 7.4(a)(2) FREE BACKGROUND INFORMATION AVAILABLE UPON REQUEST
This site is for general information only, and creates no attorney-client relationship. Sending inquiries to the firm does not create an attorney-client relationship.
To get legal advice about an employment law, labor law, federal employee law, whistleblower protection, labor unions, worker cooperatives, immigration, discrimination, harassment, wrongful termination, severance, or any related question, you must first have a conflicts check by the firm. We represent exclusively workers, worker cooperatives and unions, but we still must check for potential conflicts of interest, for example, between a supervisor and employee.
First provide the firm with your name, and the name of the person you are making claims against - and no other information. This allows the firm to check for such conflicts of interest. Until you receive confirmation from an attorney that there is NO CONFLICT, none of the information you provide will be considered confidential. Do NOT provide any confidential information before we have asked you to do so.
Once we have confirmed there is no conflict, you may discuss your matter with the attorney in a little more detail, and, if requested, make an appointment. If at your appointment the firm accepts you as a client in writing, then the attorney will be able to provide you with employment law advice.
.
.
.